10.14.20 | News
Lakers take home record-tying 17th title in topsy-turvy season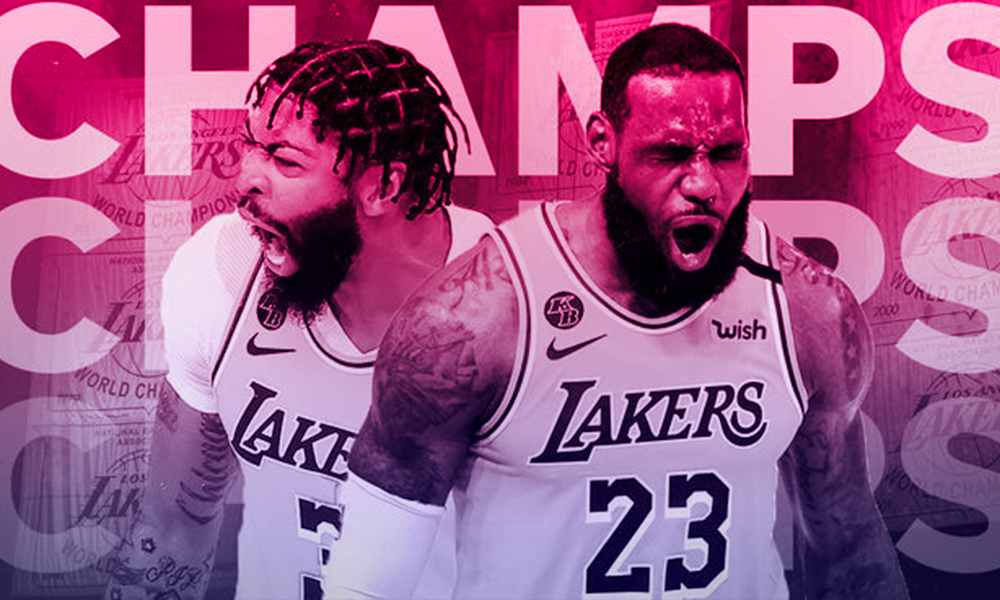 As a record-setting season came to a close for the NBA, the king once again regained his crown. LeBron James and his Los Angeles Lakers took home the NBA title earlier this month for a record-tying 17th time, bringing an end to the longest NBA season in history. The preseason began one year ago, in October of 2019, and due to the COVID-19 pandemic, one year later in October of 2020 the long road came to an end.
The Lakers, led by MVP James and center Anthony Davis, defeated the Miami Heat four games to two inside the "bubble" of the ESPN Wide World of Sports Complex in Lake Buena Vista, Fla. The heavily favored Lakers were put to the test by the Heat but James led the way averaging nearly 30 points, 12 rebounds and 9 assists per game in the Finals. It was his fourth title and third with a different franchise, another record set in this year's playoffs.
Three former Culligan City of Palms alum also were part of this year's finals. Bam Adebayo (High Point Christian, High Point, NC) led the way for COP alum, averaging 15 points and 6 rebounds per game in the finals. Although he missed two games in the Finals, he was a huge factor throughout the Heat's run to the championship round.
Miami's long-time big man Udonis Haslem (Miami Senior, Miami, Fla.), who has been part of every Heat championship run, didn't appear in a game but made his presence felt from the bench. The Lakers also had COP talent on their roster with Talen Horton-Tucker (Chicago Simeon Academy, Chicago, Ill.) winning a ring in his rookie year.