Link Academy (34‑2)
Branson, Missouri
GEICO runners-up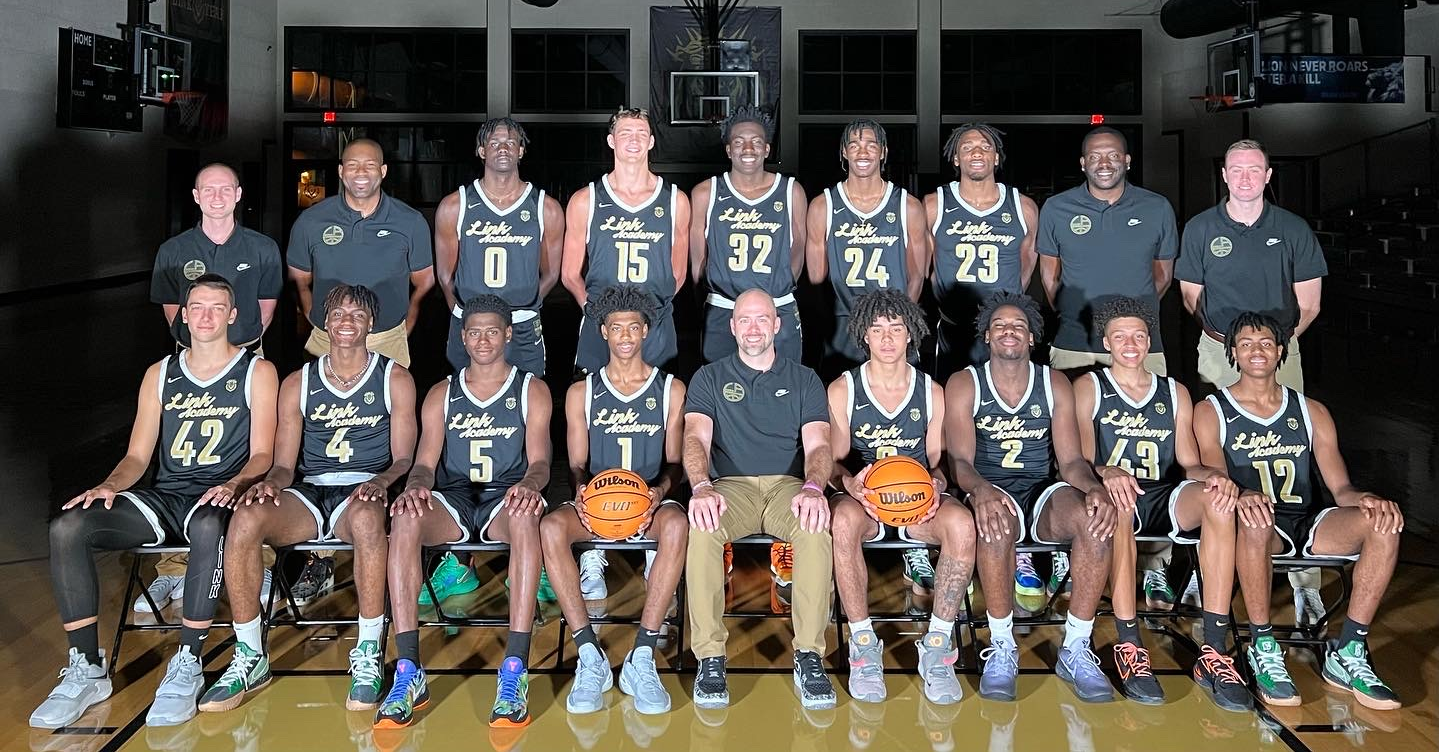 Top Players
6-5 SR Ja'Kobe Walter (BAYLOR) ... #10 (On3), #17 (ESPN, Rivals, 24-7)
6-8 SR Jacolb Cole (OKLAHOMA) ... #69 (ESPN), #100 (24-7), #119 (On3)
6-8 SR Corey Chest, Jr. (LSU) ... #90 (24-7), #95 (ESPN), #121 (On3)
6-9 SR Cade Phillips (TENNESSEE) ... #133 (24-7)
6-5 SR Cameron Carr (TENNESSEE) ... #112 (On3), #159 (24-7)
6-3 SR Ryan Forrest (MEMPHIS) ... #215 (24-7)
6-0 JR Elliott Cadeau ... #10 (24-7), #11 (ESPN), #15 (Rivals, On3)
6-8 JR Tyler McKinney ... #30 (On3)
6-6 SOPH B.J. Davis ... #9 (Rivals), #13 (ESPN), #14 (On3)
6-2 SOPH Aaron Rowe ... #15 (ESPN), #27 (Rivals)
Lions At A Glance
MAXPREPS, SCNEXT PRESEASON RANKING: #4
BALLISLIFE: #11
New head coach Bill Armstrong is only part of the "reload" that Link faced after its senior-laden team's run to the GEICO Nationals championship game in April. The new group might be as talented, led by incoming transfers 6-5 SR Ja'Kobe Walter (McKinney TX) and 6-9 SR Cade Phillips (Jacksonville AL) — two of a staggering SIX high-major signees in the team's senior class.
BILL ARMSTRONG is making his debut as the head coach at Link Academy. Armstrong has 21 years of college coaching experience and has appeared in 12 postseasons between the NCAA Tournament and NIT (2007-22). He's helped recruit three McDonald's All-Americans, 24 All-SEC selections and 10 NBA players. Armstrong spent seven seasons on LSU's coaching staff after spending six as an assistant at Ole Miss. He spent the prior five years as Ole Miss' coordinator of basketball operations.